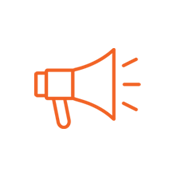 Mernda's first ever 24/7 Gym is opening soon
Great news people of Mernda (and Doreen…and Yan Yean even) The brand new Orange Fitness Company will be opening late Feb / early March 2021. To celebrate our upcoming launch, we have just released a VERY LIMITED number of Stage One Foundation Memberships - featuring our lowest ever price!
If you are keen to kick off 2021 with a healthier, fitter and happier lifestyle, plus save some money, now is the time to join.
Want to know more?
The future is Orange